---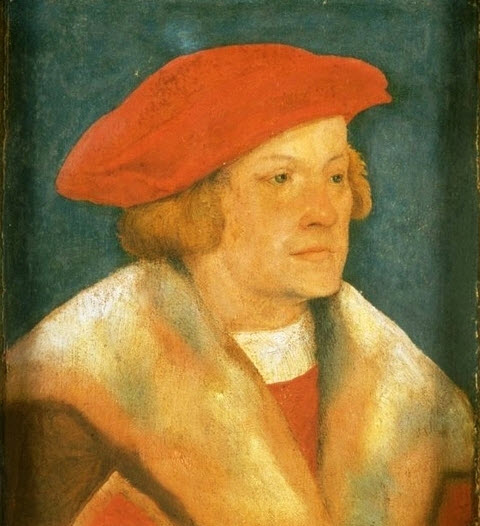 Hans Leonhard Schauffelin
Hans Leonhard Schauffelin was a German painter, illustrator and engraver active during the period of the Northern Renaissance. He was born in Nuremberg around 1480, and died in Nordlingen some time between 1538 and 1540. He is best remembered as a disciple and collaborator of Durer.
Little is known of his life, and even the exact spelling of his name is uncertain. Known variant spellings include Schauffele, Schäuffelein, Scheifelin, Schenflein and even Schoyffelin. It is known that he studied with Michael Wolgemut and then became a student of Albrecht Durer, with whom he later collaborated during the years 1503 to 1507. He is regarded, along with Hans Baldung Grien, as the chief disciples and students of Durer.
After 1507, Schauffelin pursued an independent career, although he maintained a friendship with Durer. His own work often imitated Durer's style. He created over one thousand book illustrations, as well as many religious paintings and portraits. In addition to his association with Durer, Schauffelin also collaborated with Hans Holbein the Elder. In 1515 he was named official painter to the city of Nordlingen; in addition to his official duties, Schauffelin also continued to produce a large number of illustrations and engravings, remaining active until at least the 1530s. Many of his works bore a trademark shovel, as a play on the fact that his last name ("schaufel") means "shovel" in German.
Schauffelin's chief works include:
Painting for the altarpiece of Ober-Sankt-Veit (after a drawing by Dürer)
The Siege of Bethulie, a fresco in the City Hall Nördlingen
History of Judith
The Last Supper, in the Cathedral of Ulm
The Dead Christ, at Nuremberg Cathedral
Descent from the Cross, in St. George's Church, Nuremberg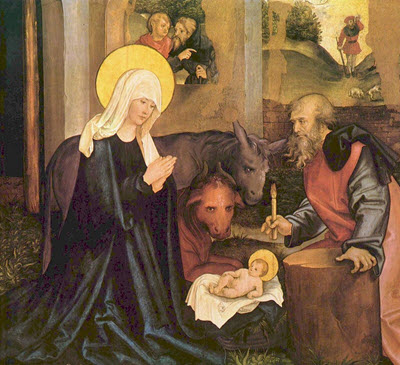 His son, known as Hans Schauffelin the Younger, who also was a painter and illustrator, but did not enjoy as much success as his father.
---